Interview mit Patricia MacDonald (englisch) (12.06.2016)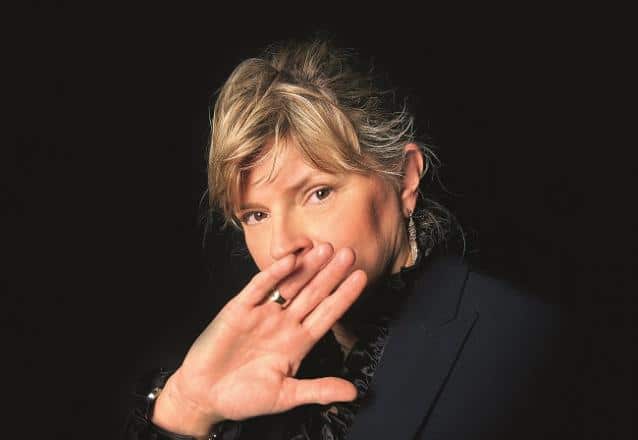 Schattenkämpferin: Hello, Patricia! It's a pleasure to get the chance for a little interview. Many thanks for taking the time to answer a few of my questions. To start off, would you be so kind and tell a little about yourself, who you are and what kind of books you write? What did you do before taking up writing?
Patricia MacDonald: It's a pleasure to have the chance to talk with you. I live in a small beach town in Cape May, New Jersey with Arthur, my husband of 33 years. Our daughter grew up here, but lives in California now. I have been writing full time for thirty-eight years. I SEE YOU is my eighteenth novel. Before that, I was the editor of several magazines in New York City about TV soap operas.
Schattenkämpferin: Your thriller "I See You" was released here in Germany recently. What can the readers look forward to?
Patricia: I SEE YOU is the story of a woman who learns, when her daughter is charged with murder, that she does not really know her own child. She also realizes that she must take action to save her granddaughter from a terrible fate. I think this story speaks to a secret anxiety all parents have, that their children may be, in some fundamental way, unknown to them.
Schattenkämpferin: You did choose a very touchy topic for "I See You", child abuse by family members. Why did you want to write a story about that topic? And why did you decide to put it together with the question about sociopath and psychopath?
Patricia: This story was inspired by a trial that was widely publicized in the U.S.. A young woman was charged with killing her own three-year-old, and was ultimately found not guilty. But I decided to explore this situation from the point of view of her parents, and the profound guilt they must have felt that they did not see the truth, that their daughter was a psychopath, in time. The topic of child abuse is touchy indeed, but unavoidably present in our society. I tried not to use it in an exploitative fashion.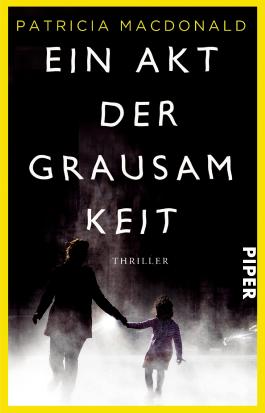 Schattenkämpferin: How much "reality" do you put in your characters? Do you feed into the character design real people from your environment?
Patricia: Like all writers, I take parts of the people I know and put them into my characters. Hopefully, my friends don't recognize themselves.
Schattenkämpferin: What was it like – and what is it like – for you to be nominated for so many notable prizes – and to even win some of them? Has this success in any way changed your life and your sort of writing, or did everything basically stay the same as ever? Are there certain goals you would still like to reach?
Patricia: I have had the extreme good fortune to find a readership for my books. From the beginning I have written thrillers with strong women as the main characters. I think that is the kind of reader to whom my books appeal to as well. Prizes and financial success are gratifying, but, in the end, they simply make it easier for me to do my job without worrying about my future. My job is to write a book that will make my readers want to stay up all night to finish it, and feel satisfied when they finally put it down. That is my goal with every book I write.
Schattenkämpferin: A popular standard question which simply cannot be missing here: Where and when do you write? Do you need a certain ambiance to get into the mood for writing, or could the world descend into chaos about you, while you are working with all your concentration, making your keys glow?
Patricia: I live in an old Victorian house, about five blocks from the beach. My office is on the third floor and, after a walk and errands and lunch with my husband, I go up to the third floor and put in a few hours on my latest book. I don't allow myself to even think about writer's block. I turn out a few pages a day, on the weekdays, and that's enough. I take a vacation or a day off whenever I need one. I do need a certain peaceful atmosphere to work. When the world descends into chaos, I deal with that chaos until matters are resolved. Then, I get back to work.
Schattenkämpferin: Some write all through their nights, others get up at 7 a.m. sharp, others again scatter sheets of paper throughout their apartment – how do you go about writing? Do you observe certain working hours? And what degree of self-organization is necessary for a novel?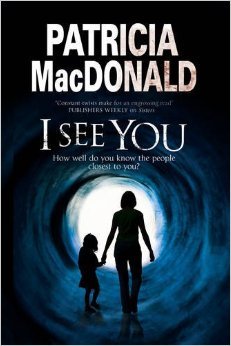 Patricia: I have always found it helpful to have an orderly life, and I avoid stress. I treat writing as my regular job, and my friends know better than to call me during work hours. It's really necessary for me to keep to a schedule. Sometimes my three or four hours in the office are spent doodling or sleeping. But, after all these years, I know better than to panic. These are ways I have of working out a plot problem, and I will often come out of the office with the answer I was seeking.
Schattenkämpferin: Tidy or chaotic – which one of these applies to you and the way you work? And how does being either the tidy or chaotic type influence you in your personal process of writing?
Patricia: My daughter shudders at the mess on my computer desktop, but it all makes sense to me. When a book is done, everything is in order, and that's a great feeling!
Schattenkämpferin: Books of which genres do you crowd on to your bookshelves? Do you have clear preferences, or do you read more indiscriminately, all over the place? Which novel impressed you particularly last year? You have a family, you are a writer – do you find time at all to read much? Or do you have other hobbies?
Patricia: I love to read literary fiction and books about psychology. I read widely but I think I am very discriminating. I rarely read mysteries, because the construction of the plots is too transparent for me to enjoy them any more. I used to love them when I was young. I also read in French, both to practice, and because there are writers I enjoy very much who are not translated into English. I read a little every day, but I read the most in the summer, when I go to the beach. I stockpile books for beach vacations and for summer reading. My favorite American novel of the last few years was Donna Tartt's THE GOLDFINCH. I am currently reading Delphine de Vigan in French, D'APRES UNE HISTOIRE VRAIE. Wonderful, suspenseful book.
Schattenkämpferin: On the internet you can find out you're having a big fan base in France. At least are the most results for a google-search French pages? How come? Why are French readers that much thrilled by your novels?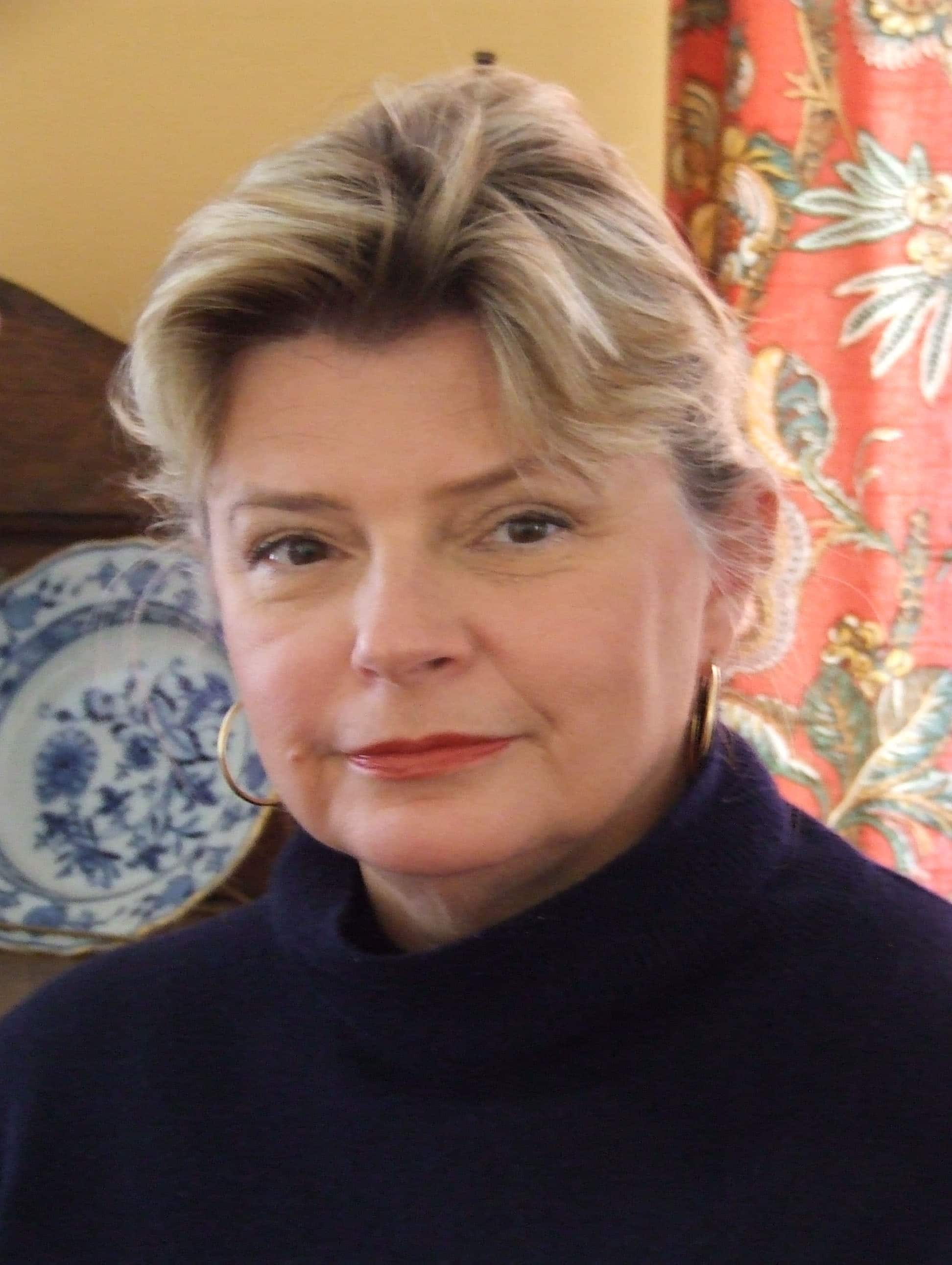 Patricia: I seem to have found my most enthusiastic readers in France. My literary agent says that I work too slowly for the American taste, and I don't have a continuing character or detective, which is very important for success in the U.S. The French don't seem to mind. They seem to love to read about families and psychological motivations in people's day to day lives. That's what I prefer to write about as well. I am not as interested in trials or crime scene investigations, and, as I said, I don't have a detective. That was a very deliberate choice on my part. I didn't want to be obliged to write about the same character, book after book.
Schattenkämpferin: I couldn't find a homepage or a facebook site of you. Are you an author who enjoys keeping in touch with her fans or critics? Do you maintain contact with them by reading from your books every once in a while? Or have you come to think it is better to treat fans and readers with reserve?
Patricia: I am technologically inept. And having a website would require more writing than I care to do. But I love to meet my readers. In the U.S. that rarely happens. But I tour in France every time a book comes out, and years ago I learned to speak French in order to speak to readers and journalists. That is a great pleasure for me. I am totally accessible in person, but not on the internet.
Schattenkämpferin: What do you think about readings? Are you going on tour? Which countries did you visit already and where would you like to go to?
Patricia: As I said, I have little reader contact in the U.S. In France, I spend a couple of weeks there with every book and it is pure pleasure. I would love to meet my German readers, but I think it is too late for me to learn to speak German! Mastering a language takes many years, and a good memory, neither of which I have any more.
Schattenkämpferin: Which novels can we expect from you in the future? Do you have different new projects in the pipeline? If so, could you perhaps give us a hint or two what they will be about?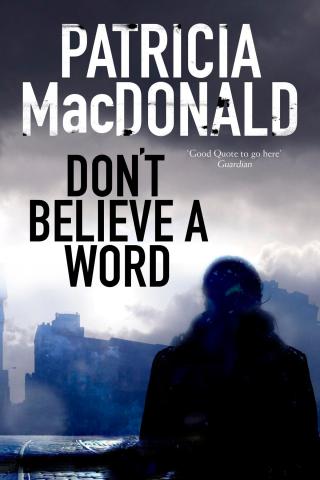 Patricia: I wrote a novel after I SEE YOU called 'DON'T BELIEVE A WORD' which was just published in the U.S.. DON'T BELIEVE A WORD was based on a situation in my extended family—the breakdown between parents and adult children after a divorce. The heroine, a young woman estranged from her mother, begins to suspect that her mother's death was not a suicide, and she must get to know her mother's second husband, a young writer, to find out what really happened. I am currently working on my 20th novel, which has no title as yet. It is about a woman who hears her sister's deathbed admission that she let the wrong man go to jail for killing our heroine's childhood friend. The main character must try to right this wrong, but no one, including the police, want to believe what she says.
Schattenkämpferin: Is there an interview question you've been dying to hear for years without it ever being asked? If so, what question is it and what's your answer?
Patricia: I think I've said too much about myself already! But thank you for asking.
Schattenkämpferin: Thank you very much indeed for answering all these questions, Patricia. We're looking forward for your next thrilling novel.
Patricia Thanks for your interest. I really appreciate it.
---
---
1
---
Zurück zu:
Interview mit Patricia MacDonald (deutsch) (12.06.2016)
Weiter mit:
Interview mit Greta Milán (30.07.2014)
---