soundtrack of a shadow life #48: "Bad Things"
Ein neuer Monat, ein neuer Song aus dem Soundtrack meines Lebens.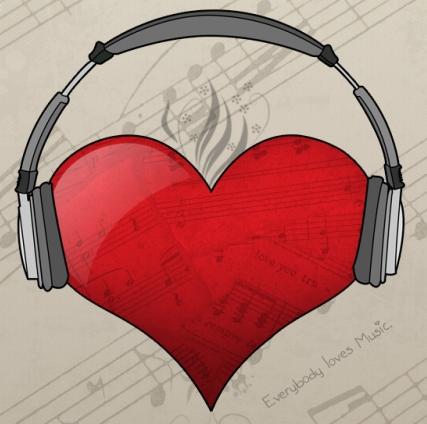 Diesen Monat habe ich mich für einen Song entschieden, der noch gar nicht so lange Bestandteil meines Lebenssoundtracks ist. Um genau zu sein, war es auch eher Zufall, dass ich dieses Lied überhaupt entdeckt habe. Zustande kam das nämlich eigentlich nur dadurch, dass ich einen Freund besucht habe und wir uns einen gemütlichen Fernsehabend machen wollten. Er hat mich dann gefragt, ob ich diese eine bestimmte Serie kenne, was ich verneinen musste – weil es eigentlich eine Serie war, die mich so überhaupt nicht interessiert hat. Fantasy war zu diesem Zeitpunkt einfach nicht meins und ich habe mich im Grunde gegen alles gesträubt, was irgendwie in diese Richtung ging.
"True Blood" hat mich dann allerdings recht schnell überzeugt – nicht zuletzt, weil ich gleich beim ersten Hören total verliebt in den Soundtrack war. Nun bin ich gerade vor ein paar Tagen, durch eine andere Serie, wieder darauf aufmerksam geworden und habe festgestellt, dass ich die Serie nie komplett zu Ende geschaut habe. Natürlich fange ich jetzt wieder bei der ersten Staffel an und hoffe, dass ich dieses Mal länger durchhalte. Denn irgendwann wurde es mir einfach zu abstrus. Mal sehen.
Was mir aber gleich wieder ins Ohr ging, war schon direkt beim Schauen der ersten Folge der Soundtrack. Deshalb habe ich mich diesen Monat dafür entschieden, Jace Everett mit "Bad Things" das Feld zu überlassen. Normalerweise ist das auch so gar nicht meine Musik, weil viel zu country-lastig, aber dieser Song hat irgendwas an sich. Vielleicht sind es die Lyyrics … ihr wisst ja, it's all about the lyrics ;)
Viel Spaß beim Lauschen!
---
Zurück zu:
Gänseblümchen der Woche #2/2018
Weiter mit:
Monatsrückblick Dezember – Besser spät als nie!
---